The History of Our Church
The Polish Catholics living in St. Catharines begin worshiping in the first years of the last century. Polish priests sporadically celebrate Masses and Devotions. They use the Irish Church of St. Catherine in downtown. The priests' names and the timing of their visits are not recorded. In 1914 Fr. Boleslaw Sperski initiates a continuous Polish ministry at St. Mary's Church located at the crossroads of Niagara, Garnet and Currie streets. St. Mary's Church also serves the Italian Community. The year 1914 is recorded as the beginning of Polish pastorship in St. Catharines. Fr. B. Sperski is followed by nine diocesan priests up to the year of 1949. In 1937 St. Mary's Church passes officially under the patronage of Our Lady of Perpetual Help Church. In 1946 the first wave of Polish demobilized soldiers arrives in St. Catharines. In 1949 Archbishop James McGuigan of Toronto Archdiocese charges the Oblate Fathers of Mary Immaculate to undertake the Pastoral ministry of Our Lady of Perpetual Help Church. In 1950 the core Polish membership reaches 70 families. On January 17, 1951 by decree of His Eminence Cardinal McGuigan, Our Lady of Perpetual Help Community becomes a new independent ethnic Parish. The same year a sod breaking ceremony blesses the ground for the parish church to be build. Two priests are involved in building it: Fr. Władysław Golecki, omi and Fr. Wojciech Golus, omi. In 1953 the membership of the Parish totals 150 families and is growing dramatically. In 1954 a beautiful grotto is built. From 1968 to 1979 the parish reaches 1250 families. At present time approximately 1000 families are registered. In the 1980s and 1990s, the labour market changed in St. Catharines, with the closure of GM and other related companies, resulting in the shrinking of the parish. Relentless lack of jobs in St. Catharines and the surrounding vicinity motivated young Poles (our children and grandchildren) to seek employment in remote cities – Toronto, Woodstock, Cambridge, where the labour market developed. The city of St. Catharines became city of retirees. Our parish is mostly supported by retirees, families who came to Canada from in 1950s and families, who came to Canada from Poland in 1980s. Young Polish and mixed families prefer to belong to a territorial church, where they live, where their children attend school. They visit the PolishChurch at Christmas and Easter, to participate in traditional ceremonies. At the present time approximately 1,000 families are registered, of those approximately 500 families attend weekly Sunday services and financially support the Church. Despite the decrease in the number of parishioners, their religious way of life and Polish awareness are very much alive.
Priests serving at St. Mary's Church (since 1937)
Our Lady of Perpetual Help Church Administrators – Pastors
Bolesław Sperski 1914 – 1919
Ignacy Ostaszewski 1919 – 1921
Stanisław Jędruszczak 1921 – 1923
Jan Kulczyk 1923 – 1929
Władysław Gulczyński 1929 – 1931
Karol Mioduszewski 1931 – 1933
Edward Olszewicz 1933 – 1935
Emmet Lacey 1935 – 1937
Jan Dekowski 1937 – 1949
Priests serving at Our Lady of Perpetual Help Church Administrators – Pastors:
Leon Calinski, omi 1949 – 1949
Władysław Golecki, omi 1949 – 1954
Wojciech Golus, omi 1954 – 1961
Władysław Panek, omi 1961 – 1965
Piotr Klita, omi 1965 – 1971
Stanisław Prokop, omi 1971 – 1976
Jan Szkodziński, omi 1976 – 1985
Jakub Szwarc, omi 1985 – 1994
Ryszard Kosian, omi 1994 – 2008
Alfred Grzempa, omi 2008- 2014
Antoni Degutis, omi 2014-
Present Time:
O. Antoni Degutis urodził się 13 czerwca 1963 roku w Suwałkach (obecnie województwo podlaskie). Wybrał drogę typową dla powołania oleckiego. Niższe Seminarium w Markowicach, nowicjat na Świętym Krzyżu, gdzie złożył pierwsze śluby zakonne 1983 roku, a następnie studia w Obrze. Dnia 17 czerwca biskup Stanisław Napierała udzielił mu święceń kapłańskich, a po których – z woli przełożonych – znalazł się w Smolanach (dawne woj. Suwalskie). Przez sześć kolejnych lat pracował tam wśród ludności polsko-litewskiej. Po rozwiązaniu placówki oleckiej w tej miejscowości, w 1995 roku, skierowany został do Laskowic Pomorskich jako wikariusz. W 1996 roku, zgodnie z otrzymaną obediencja, wyruszył do Kanady. Pierwsza placówka za oceanem była parafia sw. Kazimierza w Toronto, gdzie o. Antoni uczył się języka angielskiego i duszpasterzował. Potem posługa w Albercie, a zarazem okazja do bezpośredniego kontaktu z anglojęzycznym środowiskiem kanadyjskim. W roku 1997 wrócił na wschód Kanady do Mississaugi, gdzie pracował jako wikariusz. Dwa lata później jego droga kapłańska znów wiedzie na zachód – do parafii sw. Ducha w Winnipegu. Od roku 2005 o. Antoni pracuje w parafii w Sturgis (Saskachewan). Posługując również w czterech miejscach. W latach od 2008- 2014 posługiwał jako proboszcz w parafii Sw. Henryka w Melville, Saskatchewan. Rodzice, dwóch braci i siostra to najbliższa rodzina o. Antoniego. W wolnym czasie o. Antoni lubi grać w bilarda stołowego, zbierać grzyby, łowic ryby lub po prostu sięga po dobra książkę. *******************************************************************************************************
Fr. Antoni
was born on June 1, 1963 in Suwalki, Poland (currently podlaskie province). His education was typical of those with a vocation to the Oblate way of life, consisting of studies at the Oblate juniorate at Markowice, a novitiate year in Swięty Krzyż (he professed his first vows in 1983) and studies at Obra. Fr. Antoni was ordained at the hands of Bishop Stanislaw Napierala on June 17, 1989. His superiors sent him to work in Smolany (previously Suwalskie province). For the next six years, he ministered to the Polish-Lithuanian population there. Once the Oblate presence was established in that area, Fr. Antoni was sent to work in Laskowice Pomorskie in 1995 as assistant pastor. In 1996, he received an obedience to come to work with the Oblates in Assumption Province in Toronto, where he learned English and served the parish community. Afterwards, Fr. Antoni travelled to Alberta and continued his immersion into the Canadian Anglophone society. In 1997, Fr. Antoni returned eastwards to serve as assistant pastor at St. Maximilian Kolbe Parish in Mississauga. Two years later, he would once again go west – to Holy Ghost Parish in Winnipeg (1999-2005). In 2005, Fr. Antoni was given an obedience to Sturgis, SK, where he serves as pastor of the parish plus 4 other missions. In addition to his parents, Fr. Antoni's family consists of two brothers and a sister. In his free time, Fr. Antoni likes to ply table tennis, billiards, mushroom picking, fishing, and reading good books.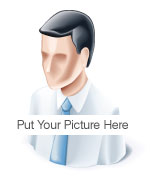 ********
What we believe:
Please click here to read the catechism of the Catholic Church